14 UNSUNG PIONEERS OF EARLY ROCK AND ROLL WHO DIDN'T GET THEIR DUE

Some Reasons Are Disturbing, Some Sad, Others Downright Shocking!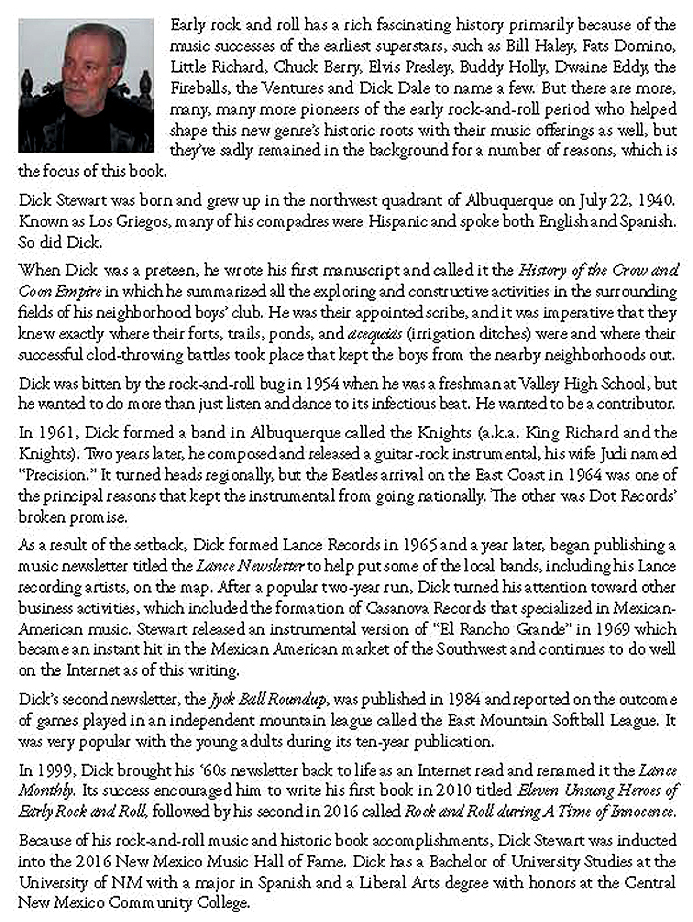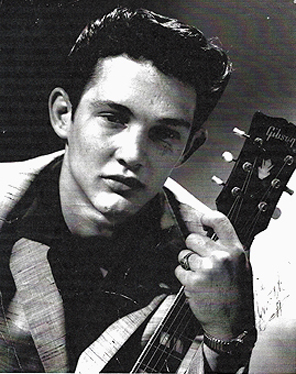 This book is a follow-up to Eleven Unsung Heroes of Early Rock and Roll about historic contributions by eleven artists you have never heard of unless you're an ardent fan of early rock and roll. This time around it's about fourteen artists who helped define the early roots of rock and roll with their historic pioneering contributions, but were never given the credit for doing so because something got in their way. With the exception of one individual, all were aspiring artists who gave their all in trying to record a hit 45 rpm vinyl record that would give them some notable household-name recognition, and they rubbed shoulders with major artists to help get the job done. The non-musician, however, had no interest in making a hit record, but the fact that this individual emceed perhaps the most famous rock-and-roll music event that became known as "the day the music died," is as good as it gets for a meaningful historic contribution.
CONTENTS
CHAPTER 1


The Tolletts: First Real Buddy Holly Backup Singers
CHAPTER 2

The Picks: Second Real Buddy Holly Backup Singers
CHAPTER 3

The Roses: Third and Last Real Buddy Holly Backup Singers
CHAPTER 4

Jerry Naylor: Vocalist for the Crickets during the Band's Early '60s Reformation
CHAPTER 5

Chuck Tharp: Original Vocalist for the Fireballs
CHAPTER 6

Jimmy Gilmer: Replaced Tharp, Had Monster Hit, then Slowly Faded Away
CHAPTER 7

Bob Hale: Emceed Holly's Last Venue
CHAPTER 8

Hardrock Gunter: Claimed to Give Rock and Roll its Name
CHAPTER 9

Richard Porter and the Poor Boys: One of the Great West Texas Rockabilly Garage Bands of the '50s
CHAPTER 10

Ronnie Smith: Replaced Holly during Winter Dance Party Tour
CHAPTER 11

John Wagner: He Came from Norman Petty's Studio
CHAPTER 12

Sidro Garcia: Early '60s Albuquerque Guitarists Idolized Him; Las Vegas, Nevada, Loves Him
CHAPTER 13

Michael Z. GORDON: One of SoCal's Principal Instrumental Surf-Rock Pioneers Who Composed "Out of Limits"
CHAPTER 14

Randy Fuller: The Bobby Fuller Four band
This book will be close to 200 pages with around 24 collectible photos of the times. I'm choosing a publisher that will allow me to maintain control of this book like I have with my previous ones. The major publishing companies that pay advances will eventually take books off the market once they begin to show a significant drop in sales, and I won't be able to have any say in its continued publication if that occurs with this book. I want this book to be available for many years to come, but that means that I will need to invest in some of its publication. Unfortunately, the company that has been offering the necessary funding in the publications of my first two books has been seriously hurt monetarily by the Corona virus and won't be able to help at present.

That doesn't mean that the book won't be published. It certainly will, but it will be delayed until the nightmare is over, and that could be a very long time. Now I know that many of you will buy this book, especially since it's a follow-up to "Eleven Unsung Heroes of Early Rock and Roll," which has done well. Many of you have been longing for this follow-up.

But this book could be published much sooner by means of advanced purchases. I'm estimating the starting price at $25 in the U.S. and $30 for buyers outside the U.S. These prices include postage. My goal is at least 100 advanced sales, and they will be personally autographed by me. Will they become collectors' items on down the line? If you're a collector of early rock and roll paraphernalia, it's a good bet that they will.
To purchase by credit card inside the United States ($25.00)


To purchase by credit card outside the United States ($30.00)


For multiple purchases, please send a check payable to Mexia, Inc. to Mexia Enterprises, P.O. Box 613, Sandia Park, NM 87047.


(For multiple orders of this book by credit card, please write to
rvstewartproductions@yahoo.com
, enter "multiple orders" in the e-mail subject box, and request the

number of copies you wish to purchase in the message box. A special credit-card and e-mail billing will follow.)

I thank you immensely for your early purchases, and please stay safe.

Dick Stewart